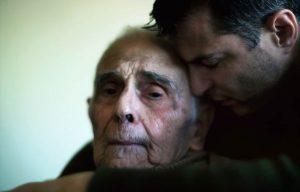 Phillip Toledano photographed the last days he thought he would have with his father.
Toledano's mother died suddenly, and that event caused him to realize that his father's mental state was deteriorating; he had no short-term memory, which made him continually forget what had happened to his wife.
Telling his father of the tragedy that had occurred proved too much, so he began protecting his dad from the truth.
He wrote short stories about different moments that he and his father shared and paired them with the photographs. He titled it "Days With My Father." The result captures the beautiful relationship they had with one another.
…
Source : https://www.theodysseyonline.com/8-ordinary-people-extraordinary-stories