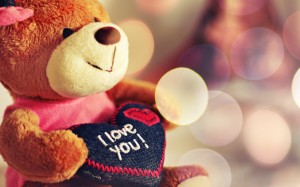 After shopping for groceries at our local Giant supermarket I had a few dollars to spare. My son Billy loves the claw machine with the stuffed animals so off  we went to play.
After 3 tries he had dragged an Eagles teddy bear so close to the opening but it stuck. I only had 3 quarters in my change purse so off we went to the gumball machines.
On the first machine it ate his quarters. Customer service handed him 2 quarters and he ended up with a little toy and a gumball.
A gentleman came up and asked us if he was the little boy playing the claw machine, yes we replied and to our surprise the gentleman pulled from behind his back the teddy bear…. what a sweet surprise ♥
It may seem like such a little thing to most but to me and my son it meant so much, not just for the teddy bear but that I am still able to tell my son there are still kind people in the world.
Source : https://www.sunnyskyz.com/feel-good-story/144/kindness-of-a-stranger