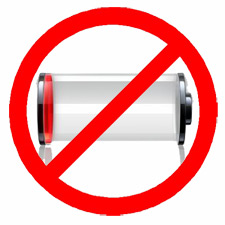 Beth and Margie, two teenage sisters, had enjoyed shopping in the large shopping mall. But by the time they were ready to leave, it was dark. Standing at the mall exit, they could hardly see the outline of the car, the only one left in that section of the dimly lit parking lot.
The girls were nervous as they waited, hoping a few customers would come along so they could all walk out together. They remembered their father's warning, "Don't be too late!" Margie shifted her packages, pushed open the door, and walked as fast as she could. Beth followed glancing from side to side. They made it!
Beth shoved the key into the car lock, got in, and reached across to open Margie's door. Just then the girls heard the sound of running feet behind them. When Margie looked around, two ominous-looking men were running towards them.
"You're not going anywhere!" one shouted. Margie screamed. Terrified, she scrambled inside and locked the doors just in time. With shaking fingers, Beth turned the ignition and nothing happened. She did it again and nothing happened. The only sound they heard was the key clicking in silence.
"Beth, try again!" Margie was frantic. The men were pulling the door handles, pushing at the windows. "It won't start!" Beth cried. The girls knew they only had seconds of safety remaining.
Quickly, they joined hands in prayer. "Dear God," Margie pleaded, "give us a miracle, in the name of Lord!" Once more, Beth turned the key. This time the engine roared to life. She shifted into gear and raced out of the parking lot, leaving the men behind.
The girls wept all the way home, shocked and relieved at the same time. They screeched down the driveway to the garage, stumbled into the safety of their house, and told their father what had happened. He held them both close. "You're safe and that's the main thing," he soothed them.
"It's strange though, the car has never failed to start before. I'll check it out tomorrow."
Early the next morning, he raised the car's hood to look at the starter. And in one stunned glance, he realized Who had brought his daughters safely home the previous night for there was no battery in the car.
Source : https://www.motivateus.com/stories/battery.htm