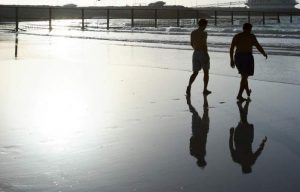 I tried so hard to walk beside you But when I looked up, You were hardly in view. It wasn't because You were walking too fast, But I turned around and begin to look back.
At things I thought would quench my thirst, I made them my gods, and put them first. So once again I looked away, But thank You Lord, You refused me to stray. Wallering down in the pit of filth, Your loving hand began to sift. Through all my sin cleansing my soul, Once again Lord, You've made me WHOLE.
Broken once, then broken again, How faithful You are my God, my friend. Searching my heart You only find sin, But you knock like before and ask to come in. As I slowly look up with tears in my eyes, You assure me gently that I am Your child.
"But God not once, not twice, but everyday My selfish heart wants things now, my own way." "Patience and time, keep seeking me, You'll grow my child, just trust and you'll see." "But sin has filled my heart and its deep, But you OH LORD make me strong when I'm weak."
Give me the strength of Job through the trials, Give me the song of David as He looked to the skies. Give me the faithfulness that Ruth had within, Give me perserverance as Paul's, when people condemn. Give me love as Hosea's for his unfaithful wife, Give me forgiveness as You had when Peter denied.
So grab my hand, I don't want to let go, I want to walk with you Lord, each day help me grow. Redeeming love you've shown to me, You've released me from sin, into Your arms I flee. In Your hands I place all my cares, Your peace surrounds me as I feel You there.
Your promises are faithful, Your covenant true, You've brought me out of the pit Lord, and I am walking with You!!
by Suzanne Owen
Source : https://www.inspirationalarchive.com/2903/whole-again/