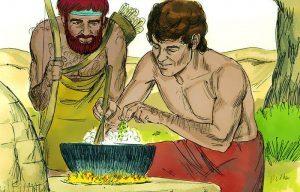 A young man went to a Zen master. After practicing for a time the student went off on his own with instructions to faithfully send a letter to the master every month, giving an account of his spiritual progress.
In the first month, the student wrote, "I now feel an expansion of consciousness and experience of oneness with the universe."
The master glanced at the note and threw it away.
Next month this is what the letter said: "I finally discovered the holiness that is present in all things."
The master seemed vaguely disappointed.
A month later, the disciple enthusiastically explained, "The mystery of the one and the many has been revealed to my wondering gaze."
The master yawned.
Two months later another letter arrived: "No one is born, no one lives, no one dies, for the self is an illusion."
The master threw up his hands in despair,  because each letter was asking for a response, "Is this it? Is this it? Is this it?"
After that, a month passed, then two, three, five, and then a whole year. The master thought it was time to remind the disciple of his duty to keep him informed of his spiritual progress. So he sent the student a letter. The disciple wrote back, "Who cares what you think?"
When the master read those words, a great look of satisfaction spread over his face. "Finally, he got it!"
…
CONSIDER THIS
Of course I care about what you think and I will listen intently to what you have to say and be present to what you have to share, but regardless of your thoughts and your words of advice, I know that many of life journeys I have to take unassisted.  Some paths are meant to be navigated by me and me alone. There will always be friends at the end of that road – to wipe your brow and perhaps give you a pat on the back for reaching the end of your quest unscathed, but the passage itself is a solitary journey.
…
Source : https://philipchircop.wordpress.com/