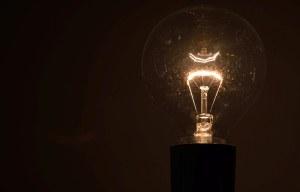 In March 2005, my daughter Amanda went on a nine-day all expenses paid holiday to East Africa. She had been invited to accompany her cousin Julie who is a sales rep. with a big pharmaceutical firm here in the U.K.
Julie's company operate an annual 'rewards' scheme and that year her team had received 'The President's Award'. It was gifted in the form of the above mentioned holiday. Amanda and Julie have always been good friends and Julie asked Amanda to go with her.
They had a great time and came home with lots of stories and photographs. They had flown to Nairobi and went on safari in The Serengeti National Park. They also had a couple of days in Zanzibar.
While in the Serengeti, they spent time with a community of Maasai. The hospitality showered upon them by these extremely poor (measured by western standards) villagers was the outstanding memory of an amazing trip. They were especially moved at the sight of the village school, where the children have no books, pencils or even benches to sit on. And yet all seemed happy and content with their primitive lifestyle.
Upon their return, Julie and Amanda were inspired to put together an illustrated presentation of their experience and on Friday, 3rd. June 2005, took it to a local church hall for its first outing. They raised £200.00 for the church fund. Such was the success of the evening that they resolved to take their show on a local tour of church halls and community centres to raise funds for this little village school in Tanzania.
I felt very proud that night to be in attendance at this show presented by my daughter and niece. My abiding memory was the line delivered by Amanda at the closing. She said, "Although these people don't have what we have, they have more – they all have smiles on their faces".
…
Sumber : https://www.thestorytelling-resource-centre.com/inspiring-stories.html